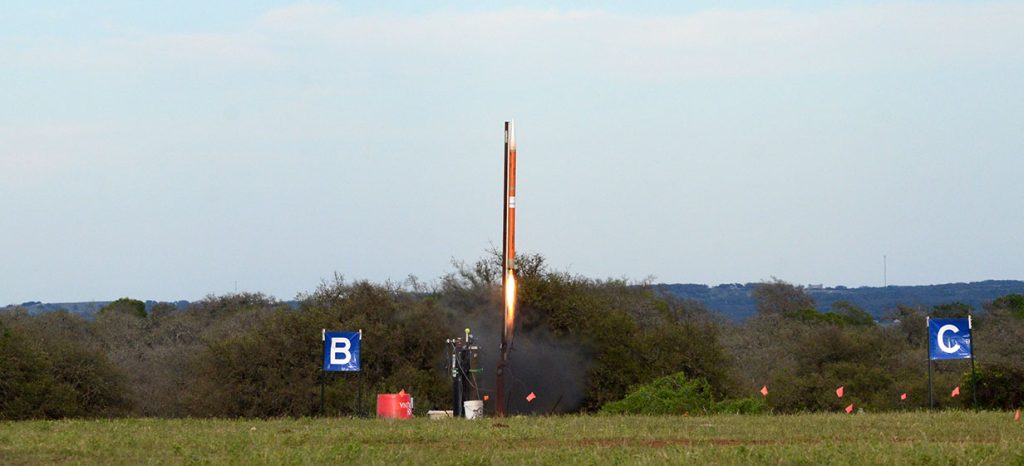 For Release: Dec 20, 2021
SystemsGo, the award-winning high school STEM program based in Fredericksburg, Texas, has announced the launch dates for its three launch sites in Texas and New Mexico:
April 26-28, 2022
Jal, New Mexico
April 28-29, 2022
North Texas/Jack County
May 5-7, 2022
Southeast Texas/Smith Point
May 12-14, 2022
Central Texas/Stonewall
Weather contingency days are the day immediately following the last scheduled launch day at each site.
As the launch dates approach, SystemsGo will release more information about which schools will participate at each site. It is also hoped that once again public access to the launches will be restored, pending the status of COVID mitigation at the time. Plans are to livestream the event, weather and internet access permitting.
Information will be available at the following resources:
Web Site: www.systemsgo.org
Facebook: SystemsGoNews
Twitter: SystemsGoNews
Email: info@systemsgo.org
Phone: 830-997-3567
Rockets 2022 is the culminating event for the SystemsGo program, in which high school students design, build, and launch rockets designed to loft a one-pound payload one mile high, or exceed the speed of sound.