Doug Kimbrell, Board President
Retired Telecommunications Engineer
Doug Kimbrell earned a BS in Industrial Engineering with a minor in Electrical Engineering from the Georgia Institute of Technology while working at the Manned (Johnson) Spacecraft Center in Houston as a signal conditioning and timing engineering aide during the Gemini and Apollo program developments. After graduation, he went to work for Texas Instruments in Dallas developing "FLIR" infra-red fire control systems for USAF AC-130 Gunships deployed effectively during the Viet Nam era.
He joined Collins Radio Company in 1973 and held various positions in his early career including Manufacturing Liaison Engineer and Customer Service Manager. Getting in on the ground floor of high-density fiber optics transmission technology, he took positions as Program Manager for several large R&D programs, and moved into Customer Engineering Program Management overseeing substantial nationwide customer contracts. He retired after 28 years at Collins/Rockwell/Alcatel as Director, Technical Marketing.
In 2005, Doug and Susan moved to Fredericksburg where they have family ties. He has been an active RSO for SystemsGo since 2009, and is the current President of the Fredericksburg Wingdingers Aero-Modelers RC club.
Gary Saucier, Secretary
Retired Chief Engineer, Raytheon
Gary earned a BS in Electrical and Computer Engineering in 1980, from Clarkson University. He added an MBA from Amberton University in 1985. Gary spent his career in the Defense and Electronics Industry, working for Texas Instruments, Hewlett Packard and Raytheon designing and fielding high reliability electronics. He was elected Engineering Fellow mid-career and then took on broader product and business leadership. He retired as Chief Engineer for Raytheon's Airborne Processor organization. His designs and products are currently flying on the F-16, F-22 and F-35 aircraft, as well as a few things he cannot talk about.
Gary retired in 2017 after 37 years in the Dallas area. He and wife Kathy moved to Kathy's Leyendecker family farm on Leyendecker Road. Gary is plugging into local student and civic activities, including mentoring at Heritage School and being a Co-Founder of Citizens for an Informed Relief Route (CIRR).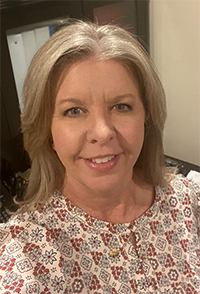 Jodie Kneese
Certified Public Accountant
Jodie has been a CPA in public accounting since 1993, including many years in nonprofit audit and tax, and is the owner of Spies, Kneese, and Bailey, LLC, in Fredericksburg. She is currently serving on the FISD Education Foundation Board.
Jodie and her husband, Todd, have two children. Anissa is an Propulsion Engineer at Lockheed Martin Space Systems. She was a member of the SystemsGo program at FHS class of 2014. Troy is attending the Colorado School of Mines pursuing a degree in mechanical engineering and is a mid distance runner and long jumper on their track team.  He was a member of the Systems Go program at FHS class of 2020. He has been to White Sands with Systems Go three times working on the range.
Jodie and Todd, along with their children, participate in the Fredericksburg launches and have participated in the WSMR launches in the past.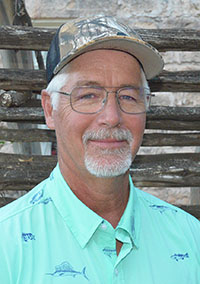 Steve Burow
Substation Maintenance First Class Lineman, Central Texas Electric Co-op
Steve Burow started his career as a self-employed electrician from 1986 to 2004. In 2004, he went to work for Central Texas Electric Co-op in Fredericksburg, TX, where he is currently a Substation Maintenance First Class Lineman. Steve married his wife, Ginger, in 1989. They have three children: Chelsea, Kasey, and Brett.
Steve and Ginger first became involved with SystemsGo as recovery volunteers when their daughters, Chelsea and Kasey, launched their Oberth rockets with the Fredericksburg High School team at the Central Texas (CTX) launch in 2011 and 2012. Then, he assisted at U.S. Army White Sands Missile Range (WSMR) when Chelsea's team tested their Goddard level rocket in 2012. He was hooked. Since then, both Steve and Ginger continue to use vacation days to volunteer at all Texas launch events and at White Sands Missile Range (WSMR) for the Goddard Level events. Regionally, Steve does everything from site set up, to loading black powder charges as a Range Safety Officer (RSO) at Stage 3 and recovery. At WSMR, he serves as Pad Chief for all Goddard launches.
As a decade long SystemsGo volunteer, Steve understands the physical workings of what it takes to successfully launch over 150 rockets in a season better than most. As a parent of two SystemsGo alumni, Steve truly appreciates the impact SystemsGo has on students' lives. Today, Chelsea is a Development Test Technician at Space X, Kasey works on Sea Dragon Helicopters as an Aviation Structural Mechanic for the U.S. Navy, and Brett is a successful diesel mechanic in Odessa, TX.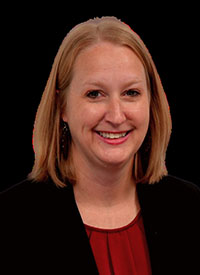 Jill Minshew
Assistant Superintendent for Business & Finance
Jill Minshew began working for Fredericksburg ISD in 2020 as the Assistant Superintendent for Business and Finance. Minshew is responsible for the daily operations of human resources, payroll, budgets, funding, records management, school nutrition, and debt services
Minshew is a distinguished business administrator with over fourteen years of experience in finance. She holds a Bachelor of Business Administration in Accounting and a Master of Science in Finance, both from Texas A&M. In addition to her degrees, Minshew is a Certified Public Accountant (CPA) and a Registered Texas School Business Administrator. 
Since she began her career at FISD, Minshew has established herself as a powerhouse and an innovative leader and advisor. By understanding the community's needs and the partnerships we must maintain, Minshew greatly benefits Fredericksburg Independent School District. By consistently finding success through effective communication and her unique ability to navigate the details, the District has reduced budgets to increase staff pay and offer incentives to hire and retain staff.
As a Billie graduate, wife, and mother of two daughters who attend FISD, Minshew is happy to continue to lead FISD to new financial heights for the students, staff, and community. Minshew has earned the trust and admiration of the FISD team and peers alike.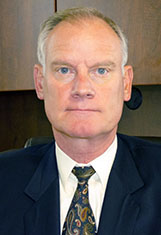 Scott Netherland, Colonel, US Army (Ret)
Treasurer

Scott is a retired Army Colonel, a former Lead Associate for Booz Allen Hamilton, and former Project Manager for Laughlin Homes & Restoration. He earned his BS in Aerospace Engineering at the United States Military Academy at West Point (1982), MS in Aerospace Engineering/Orbital Mechanics at the University of Texas (1990), and MS in Strategic Studies at the US Army War College (2004). His Army career of over 27 years included duties as an Army Aviator (UH-60 Blackhawk) and Space Operations Officer (FA40).  His assignments included service as a Flight Operations Officer and Company Commander in the 101st Airborne Division at Fort Campbell, KY; Space Operations Officer and Operations Center Chief at the US Army Space Command, Colorado Springs, CO; Brigade Adjutant, Company Commander and Battalion Operations Officer in the12th Aviation Brigade in Germany; Special Technical Operations Officer at US Space Command and Battalion Commander of the 1st Space Battalion at Peterson Air Force Base, CO; Chief of Staff and Director of the Space Control Division at the National Security Space Office at the Pentagon, Washington, DC; and Chief of the Army Space Element at U.S. Army North at Fort Sam Houston, TX. He is a Life Member of the Association of the United States Army and member of the Army Space Professionals Association. He is a former Deacon and Elder at Hill Country Church in Fredericksburg. He and his wife Jacque reside in Fredericksburg, Texas. He served as Exec Dir of SystemsGo from 2016-2022.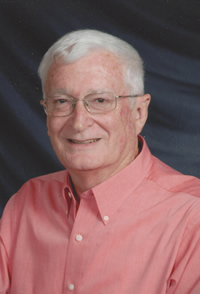 Carl E. "Gene" Garrett, Jr.
Captain, U.S. Navy (Retired)
During 32 years in U. S. Navy, Captain Garrett served as Executive Officer of USS SAN JACINTO (CG 56); Commanding Officer USS STOUT (DDG 55); Assistant Chief Of Staff for Combat Systems and C4I, Naval Surface Force, U.S. Atlantic Fleet; and was Combat Systems Officer in USS SCOTT (DDG 995) and USS TICONDEROGA (CG 47).
He earned his Bachelor of Science in Mathematics and Physics, Texas Tech University, 1971, and Master of Science in Systems Technology, Naval Postgraduate School, 1980.
He was Professor of Naval Science, University of Texas at Austin.
Awards include Under Secretary of the Navy's Revolution in Business Affairs Beacon Award, Vice President Al Gore's Hammer Award for making significant contributions to support the President's National Performance Review, two Legion of Merits, four Meritorious Service Medals, the Navy and Marine Corps Commendation Medal and the American Spirit Award.
Dr. Joe Rodriguez
Superintendent, Fredericksburg ISD
Joe Rodriguez was named Superintendent of Schools for Fredericksburg Independent School District in 2021. Rodriguez served as the Chief of Schools in Fort Bend ISD, overseeing the day-to-day operations of all 81 schools and the following departments: Athletics, Career and Technical Education, Early Childhood, Fine Arts, School Leadership and Student Affairs.Prior to his role as Chief of Schools, Rodriguez served as an Elementary Teacher, Elementary Principal, High School Principal and Administrator for Secondary Education in South Texas.Rodriguez received his bachelor's degree in psychology from the University of Texas in Austin and his master's degree in educational administration from Texas A&M University in Kingsville, where he also earned his doctorate in educational leadership.
Rodriguez is married to his wife Clarissa and resides in the Hill Country with their children. (Updated Feb 2022)
Troy Spies
Troy Spies started his mechanical manufacturing career at Heartland Enterprises in 1997, after earning his degree in Computer Aided Manufacturing. He led the aerospace and oil and gas side of the business before becoming the plant manager in 2016 to 2020.
Troy became a SystemsGo supporter in 1997 when he machined the first of many parts for the Goddard Level class at Fredericksburg high school. During the next 23 years at Heartland Enterprises, he worked with each senior class through mentoring, machining parts, and participating in Preliminary and Critical Design Reviews.
Troy now is a managing partner of a distribution company in San Antonio. Troy and his wife have two children, Jaci and Reed. Jaci is a student at Texas A&M University studying Agriculture Economics and Reed is active in all sports as a junior at FHS.
Even though he is no longer at Heartland, his support continues at the annual SystemsGo CTX launch event. Troy's father- in-law, Sam Segner, graciously lends their family ranch to host the Central Texas launch event in Stonewall, Texas. Troy, his wife Jenn, as well as Sam Segner, not only help with launch site preparation, but also volunteer as recovery and Fill & Fire personnel. The family enjoys being actively involved during the Central Texas launch.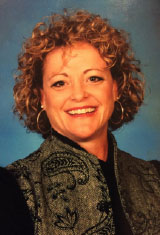 Executive Director
Rebekah Hyatt
Rebekah has been the SystemsGo Program Director from 2016 until June of 2022. During that time, she has been responsible for curriculum development and maintenance, teacher training, teacher/school/student support, school recruiting and rocket launch event planning and coordination. Prior to coming to SystemsGo in 2016, Rebekah taught for 15 years in Midlothian ISD, Maypearl ISD, and Dallas ISD. She was named Teacher of the Year for Maypearl ISD in 2013 and Teacher of the Year for Maypearl Middle school and high school in 2004, 2006, 2007, 2010 and Maypearl Chamber of Commerce 2009. Rebekah implemented the SystemsGo program at Maypearl High School in 2009 beginning with the Tsiolkovsky level class and expanding to include both the Oberth and Concepts of Engineering and Technology (Intro) classes. While teaching, she volunteered as a Range Safety Officer for the Willow City launches and in 2011 was named SystemsGo Teacher of the Year. She also conducted the Junior Rocketeers summer camp for 4th-6th graders, assisted with SystemsGo Tsiolkovsky training and conducted science curriculum training on behalf of Region 10. While at Maypearl ISD, Rebekah served on the Site Based Decision Committee, as Science Department Chair and as Science Adjunct Faculty for Navarro College. During her time at Midlothian ISD, she served on the Technology Action Team. Rebekah earned a BS in Kinesiology from Texas Woman's University and a Master's in Education with emphasis on Curriculum and Instruction from Texas A&M Commerce.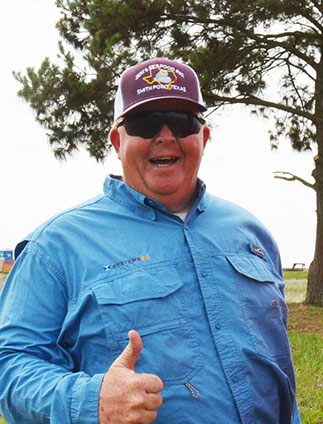 Regional Coordinator
Southeast Texas
Kirk Moore
Kirk Moore is in charge of the continued development and supervision of the SETX Launch site in Smith Point, Chambers County.
He has worked for the Anahuac ISD as a teacher and coach since 2007, teaching SystemsGo starting in 2010. Kirk coaching responsibilities include football, track, and meet coordinator for track/XC including timing and performance analysis.
Kirk has taught all levels of the SystemsGo curriculum. His classes have launched in Fredericksburg, Brazoria, Smith Point, and White Sands.
Kirk Holds a BS in Wildlife and Fisheries Sciences with a Natural and Renewable Resources Option from Texas A&M University. Kirk is also a licensed auctioneer in the state of Texas. His interests outside of auctioneering, athletics, and rocketry, are working with his hands, traveling, and spending time with his family.
Kirk is married to Tressa who is a SystemsGo Volunteer. Both of their sons, Caleb and Joshua, have been in the SystemsGo program.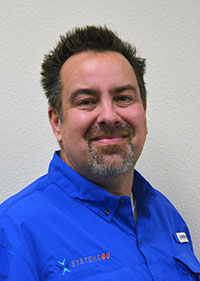 Program Director
George Burns
George retired from Fredericksburg High School in 2022 after 29 years of teaching Spanish. During his time at FHS, he served as Foreign Language Department Chair for 19 years, Intel Teach to the Future Master Teacher, Campus Technology Liaison, Transportation Driver, Cheerleading Coach, Amateur Radio Club Sponsor, Chess Club Sponsor, 42 Domino Club Sponsor, TSTA/NEA local president, and has served on every type of school committee imaginable. He is a pioneer entrepreneur in the Texas Hill Country wine tour industry, having helped launch three wine tour companies, including his own. He holds a BA from Southwest Texas State University (aka Texas State) with a double major in English and Spanish and is fluent in both languages. George initially became involved with SystemsGo as a supportive parent, then as a volunteer at the Central Texas, North Texas, and WSMR launches. George and his wife Katie have three daughters: Savannah, Gloria, and Eleanor. His duties include, recruiting, teacher/student support, volunteer recruitment and training, grant writing, equipment and supply management, and launch support.
Fun fact: George was born while Neil Armstrong was walking on the moon.
Communications Director
Phil Houseal
Phil Houseal worked in education for 30 years in Iowa, Texas, and Peru, as a science and gifted/talented teacher, Director of Community Education, and Public Information Officer. He was Creative Director at an ad agency, and has run his own PR firm Full House Productions, since 1984. He has served as President and Legislative chair of the Texas Community Education Association, Marketing Chair for the National Community Education Association, is Founder of the Texas Community Education Association, and has served on many nonprofit boards including Child Protective Services and the Kerrville Area Chamber Education Committee. He was a Founding Charter Member of Leadership Gillespie County, Austin Community College Advisory, Fredericksburg Community Orchestra, and the Osher Lifelong Learning Institute Advisory for Texas Tech University/Hill Country. Houseal is a regular columnist for several newspapers and magazines, is a published songwriter and author, and was national editor of the NCEA Journal. He is a graduate of the University of Iowa.
Houseal has been involved in the rocket program since its inception in 1996, working with the founder, covering the original launch, hosting student rocket camps throughout the state, serving on the original board, then serving as Communications Director. Two of his children have gone through the SystemsGo program.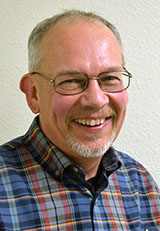 Regional Coordinator
North Texas
Doug Underwood
Doug Underwood's primary duties are to establish and supervise the North Texas launch site in Jack County. Doug retired from Henrietta ISD after a 27-year career in education, the last 8 as instructor for SystemsGo.
He holds a BA in Music Education from Midwestern State University, with post-graduate studies in science, physics, chemistry and the environment at the Universities of Dallas, St. Thomas, Houston, and Texas Arlington. His interests include ham radio, rocketry (of course), travel, and gardening. Doug and his wife, Sandy, have two sons. Jacob is an engineer at Lockheed Martin; Sean is a retail store manager in Colorado.