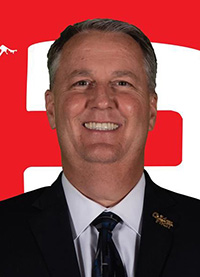 Jeffrey L. Brasher, Ed.D.
Superintendent
Fredericksburg ISD
Dr. Brasher grew up in a small West Texas community, graduating from Seymour High School in 1987. He earned a Bachelor of Arts degree in History, with a minor in Biology, from Midwestern State University (MSU) in Wichita Falls, and completed a Master of Education and Doctorate Program in Educational Leadership from Texas Tech University.
He has taught science and coached at Chillicothe High School and Shallowater ISD; served as Principal with Anton ISD and Levelland ISD; and was superintendent at Veribest ISD, Brady ISD, and Gainesville ISD. Dr. Brasher is currently Superintendent of Fredericksburg ISD, where he is committed to working with the board, district, parents, and community to ensure all kids graduate college, career, and military ready.
Dr. Brasher and wife Kim have four children, Gabriella (19) who attends Oklahoma Baptist University as a Nursing Major, Logan (17), Colby (15) and Knoxx (3). (Updated November 2018)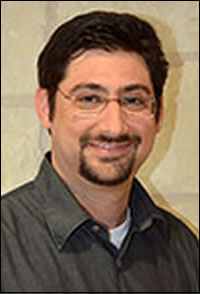 Robert Deaver
Electronics Engineer, Real Time Systems
Earned his BS in Electrical Engineering at the University of Texas at San Antonio and MS in Computer Engineering at the University of Tennessee. He is a former student of the first two years of the FHS aerospace program where he participated in the construction and flight of the Redbird 1, and Redbird 2. In his career Deaver has worked for IBM, Dell, and is currently employed by Real Time Systems in Fredericksburg, Texas designing embedded systems that are used worldwide.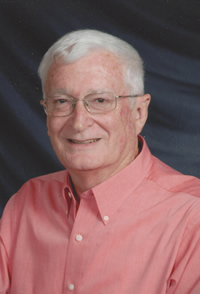 Carl E. "Gene" Garrett, Jr.
Captain, U.S. Navy (Retired)
During 32 years in U. S. Navy, Captain Garrett served as Executive Officer of USS SAN JACINTO (CG 56); Commanding Officer USS STOUT (DDG 55); Assistant Chief Of Staff for Combat Systems and C4I, Naval Surface Force, U.S. Atlantic Fleet; and was Combat Systems Officer in USS SCOTT (DDG 995) and USS TICONDEROGA (CG 47).
He earned his Bachelor of Science in Mathematics and Physics, Texas Tech University, 1971, and Master of Science in Systems Technology, Naval Postgraduate School, 1980.
He was Professor of Naval Science, University of Texas at Austin.
Awards include Under Secretary of the Navy's Revolution in Business Affairs Beacon Award, Vice President Al Gore's Hammer Award for making significant contributions to support the President's National Performance Review, two Legion of Merits, four Meritorious Service Medals, the Navy and Marine Corps Commendation Medal and the American Spirit Award.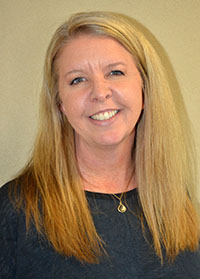 Jodie Kneese
Certified Public Accountant
Jodie has been a CPA in public accounting since 1993, including 19 years of nonprofit audit and tax, and is the owner of Spies, Kneese, and Bailey, LLC, in Fredericksburg. She is currently serving on the FISD Education Foundation Board.
Jodie and her husband, Todd, have two children. Anissa is an Aeronautical Engineer at Lockheed Martin Missile and Fire Control. She was a member of the SystemsGo program at FHS class of 2014. Troy attends Fredericksburg High School and is a member of the SystemsGo Program.
Jodie and Todd, along with their children, participate in the Fredericksburg launches and have participated in the WSMR launches in the past.
Gary Saucier
Retired Chief Engineer, Raytheon
Gary earned a BS in Electrical and Computer Engineering in 1980, from Clarkson University. He added an MBA from Amberton University in 1985. Gary spent his career in the Defense and Electronics Industry, working for Texas Instruments, Hewlett Packard and Raytheon designing and fielding high reliability electronics. He was elected Engineering Fellow mid-career and then took on broader product and business leadership. He retired as Chief Engineer for Raytheon's Airborne Processor organization. His designs and products are currently flying on the F-16, F-22 and F-35 aircraft, as well as a few things he cannot talk about.
Gary retired in 2017 after 37 years in the Dallas area. He and wife Kathy moved to Kathy's Leyendecker family farm on Leyendecker Road. Gary is plugging into local student and civic activities, including mentoring at Heritage School and being a Co-Founder of Citizens for an Informed Relief Route (CIRR).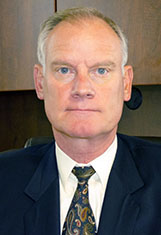 Executive Director
Scott Netherland, Colonel, US Army (Retired)
snetherland@systemsgo.org
Scott is a retired Army Colonel, a former Lead Associate for Booz Allen Hamilton, and former Project Manager for Laughlin Homes & Restoration. He earned his BS in Aerospace Engineering at the United States Military Academy at West Point (1982), MS in Aerospace Engineering/Orbital Mechanics at the University of Texas (1990), and MS in Strategic Studies at the US Army War College (2004). His Army career of over 27 years included duties as an Army Aviator (UH-60 Blackhawk) and Space Operations Officer (FA40).  His assignments included service as a Flight Operations Officer and Company Commander in the 101st Airborne Division at Fort Campbell, KY; Space Operations Officer and Operations Center Chief at the US Army Space Command, Colorado Springs, CO; Brigade Adjutant, Company Commander and Battalion Operations Officer in the12th Aviation Brigade in Germany; Special Technical Operations Officer at US Space Command and Battalion Commander of the 1st Space Battalion at Peterson Air Force Base, CO; Chief of Staff and Director of the Space Control Division at the National Security Space Office at the Pentagon, Washington, DC; and Chief of the Army Space Element at U.S. Army North at Fort Sam Houston, TX. He is a Life Member of the Association of the United States Army and member of the Army Space Professionals Association. He is a former Deacon and Elder at Hill Country Church in Fredericksburg. He and his wife Jacque reside in Fredericksburg, Texas.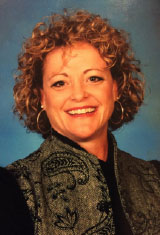 Program Director
Rebekah Hyatt
rhyatt@systemsgo.org
Rebekah has 15 years teaching experience in Midlothian ISD, Maypearl ISD, and Dallas ISD. She was named Teacher of the Year for Maypearl ISD in 2013 and Teacher of the Year for Maypearl Middle school and high school in 2004, 2006, 2007, 2010 and Maypearl Chamber of Commerce 2009. Rebekah implemented the SystemsGo program at Maypearl High School in 2008 beginning with the Tsiolkovsky level class and expanding to include both the Oberth and Concepts of Engineering and Technology classes. She has volunteered as a Range Safety Officer for the Willow City launches and in 2011 was named SystemsGo Teacher of the Year. Rebekah conducted the Junior Rocketeers summer camp for 4th-6th graders at Maypearl for 6 years. She has conducted SystemsGo Tsiolkovsky training and science curriculum training on behalf of Region 10. She has served as Science Adjunct Faculty at Navarro College. At Maypearl ISD, Rebekah served on the Site Based Decision Committee and as Science Department Chair. During her time at Midlothian ISD she served on the Technology Action Team. Rebekah earned a BS in Kinesiology from Texas Woman's University and a Masters in Education from Texas A&M Commerce.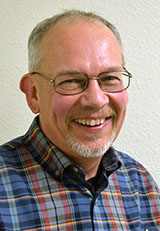 Regional Coordinator
Doug Underwood
dunderwood@systemsgo.org
Doug Underwood's primary duties are to establish and supervise the North Texas launch site in Jack County. Doug retired from Henrietta ISD after a 27-year career in education, the last 8 as instructor for SystemsGo.
He holds a BA in Music Education from Midwestern State University, with post-graduate studies in science, physics, chemistry and the environment at the Universities of Dallas, St. Thomas, Houston, and Texas Arlington. His interests include ham radio, rocketry (of course), travel, and gardening. Doug and his wife, Sandy, have two sons. Jacob is a student at Embry-Riddle Aeronautical University majoring in Aerospace Engineering; Sean is manager of retail store in Lawton, OK.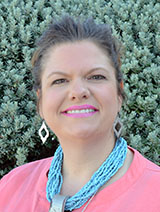 Executive Assistant
Tara Kitchens
tkitchens@systemsgo.org
Bandera, Texas, native Tara Kitchens holds an Associate's Degree from Concorde College in San Antonio where she was named Who's Who among American college students. She has worked in HR and office and property management since 2004. Her husband, Rodney works in construction, and they have four children and live in Kerrville.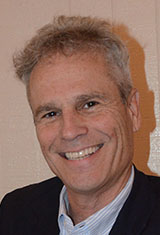 Communications Director
Phil Houseal
phouseal@systemsgo.org
Phil Houseal worked in education for 30 years in Iowa, Texas, and Peru, as a science and gifted/talented teacher, Director of Community Education, and Public Information Officer. He was Creative Director at an ad agency, and has run his own PR firm Full House Productions, since 1984. He has served as President and Legislative chair of the Texas Community Education Association, Marketing Chair for the National Community Education Association, is Founder of the Texas Community Education Association, and has served on many nonprofit boards including Child Protective Services and the Kerrville Area Chamber Education Committee. He was a Founding Charter Member of Leadership Gillespie County, Austin Community College Advisory, Fredericksburg Community Orchestra, and the Osher Lifelong Learning Institute Advisory for Texas Tech University/Hill Country. Houseal is a regular columnist for several newspapers and magazines, is a published songwriter and author, and was national editor of the NCEA Journal. He is a graduate of the University of Iowa. Two of his children have gone through the SystemsGo program.