Funding to establish new North Texas rocket launch site
Contact: Scott Netherland, 830-997-3567, snetherland@systemsgo.org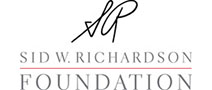 Jan 31, 2019–Trustees of the Sid W. Richardson Foundation have announced the awarding of a grant to SystemsGo, the Fredericksburg, Texas-based nonprofit organization that provides curricula and training in science, technology, engineering, and math (STEM) education to high school students.
The $100,000 grant will be used to procure a suite of launch equipment and cover first year launch support costs for SystemsGo's new North Texas launch site, located near Jacksboro.
"Our program is blessed with this news," said Scott Netherland, Executive Director of SystemsGo. "We cannot grow our program without providing the end of year rocket launch experience. The establishment and equipping of a launch site in North Texas will increase our capacity to do that while reducing travel costs and program expenses for our participating schools. To have the Sid W. Richardson Foundation partner with us in our efforts to provide STEM education to more students is very exciting."
The new North Texas launch will take place on Friday and Saturday, April 26-27, when high school students will launch rockets they designed and built, to loft a one-pound payload one mile high, or exceed the speed of sound.
Other launches are set at Anahuac/Smith Point, Texas; Fredericksburg/Stonewall, Texas; and Jal, New Mexico. Details, dates, maps, and links to tickets will be posted at www.systemsgo.org.
Grants from the Sid W. Richardson Foundation help to advance the missions of nonprofit organizations that serve the people of Texas. Grants are made primarily to educational, health, human service, and cultural organizations. Sid W. Richardson established the Foundation in 1947.
SystemsGo is an innovative program recognized for having high school students design, build, and launch rockets. The program was developed at Fredericksburg High School in 1997 and is now used in high schools across Texas, New Mexico, Utah, and Oregon.
Students design and build increasingly sophisticated rockets to meet performance goals. Participants are the only high school students in the nation to launch vehicles at the U.S. Army's White Sands Missile Range, designed to reach 100,000 feet. The SystemsGo program has been featured on NBC Nightly News, is endorsed by NASA and certified by The Space Foundation.
More information on SystemsGo is available online at www.systemsgo.org, via email at info@systemsgo.org, or by calling 830-997-3567 .