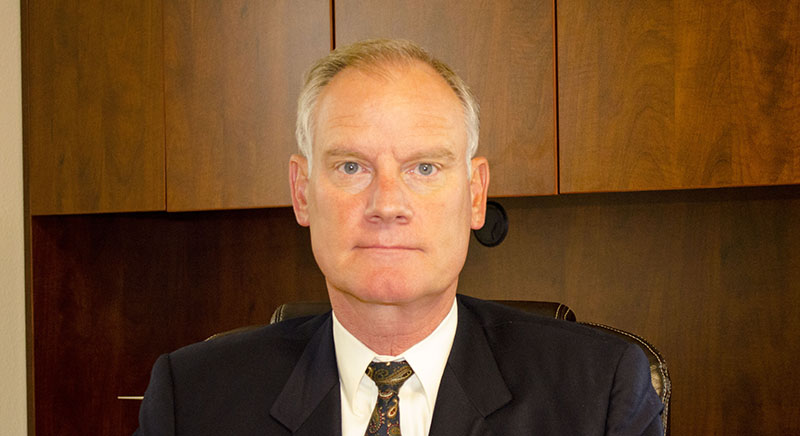 July 1, 2022–After six years as Executive Director of SystemsGo, Scott Netherland has retired effective June 30, 2022.
Netherland joined the board in 2009, and was named Executive Director in 2016. During his time in office, he oversaw the growth in the number of high schools, added launch sites, and expansion to other states using the STEM-based curriculum (Science, Technology, Engineering, Math).
"I have been blessed to have had the opportunity to serve in an organization that is truly making a difference in the lives of students," Netherland said. "I am confident that we are developing the future innovators of our country who will serve as the engine behind our economic growth and national security, and I am grateful to have served with a wonderful staff, our board of directors, and for the hundreds of volunteers who make our launch events a success."
Netherland earned his BS in Aerospace Engineering at the United States Military Academy at West Point (1982), MS in Aerospace Engineering/Orbital Mechanics at the University of Texas (1990), and MS in Strategic Studies at the US Army War College (2004). His Army career of over 27 years included duties as an Army Aviator (UH-60 Blackhawk) and Space Operations Officer (FA40).
During his military service, Netherland served a number of assignments, including Company Commander in the 101st Airborne Division; Company Commander in the 12th Aviation Brigade; Battalion Commander of the 1st Space Battalion; and Chief of Staff and Director of the Space Control Division at the National Security Space Office at the Pentagon.
Stepping up as Executive Director is Rebekah Hyatt, who has served as Program Director since 2016. George Burns, retired Fredericksburg ISD teacher, was named Assistant Program Director.
"Scott is one of the most competent and energetic people that I know," said Doug Kimbrell, Board President. "His connections in the military community and the political arena have been invaluable. The close working relationship between Scott and Rebekah Hyatt assures that the leadership going forward will provide the same level of energy and success that SystemsGo experienced under Scott's direction. With Rebekah's experience and George Burns coming on board, our leadership team will be as strong as ever."
SystemsGo is a project-based curriculum using rocketry to teach STEM and workplace skills. It was developed at Fredericksburg High School in 1996 by Brett Williams, and is now the premier STEM curriculum used in high schools in three states. More information on the history of the program, its annual rocket launches, and how to start a program is online at www.systemsgo.org.