Nov 1, 2019–SystemsGo is announcing two scholarships for students interested in entering STEM fields: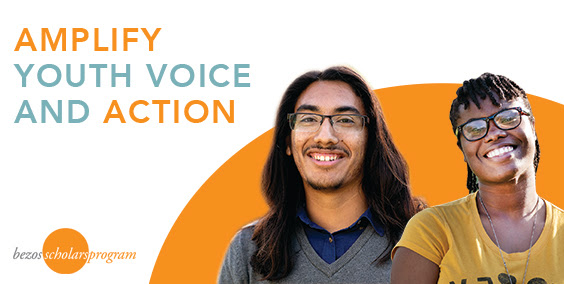 Bezos Family Foundation
Applications for the Bezos Scholars Program are now open.
This year-long leadership development program amplifies youth voice and action. Every year, 17 exceptional high school juniors and an educator from each school are selected to participate. As a Scholar, participants gain:
An all-expenses paid experience at the Aspen Ideas Festival, June 27 – July 3, 2020, where they'll learn from inspiring global leaders and build connections with peers from across the world.
Ongoing mentorship, leadership development, and $1,000 in funding during the following school year to support Scholars in launching a community change project to make a difference in their hometowns.
Access to dynamic college advising and support to help them navigate applications, financial aid, and much more.
Successful applicants demonstrate academic rigor, maturity, curiosity, and community leadership. Applications are due January 31, 2020.
Details:
https://www.bezosscholars.org/?utm_source=Email&utm_campaign=Partners&utm_term=1


Lockheed-Martin Scholarship
Lockheed Martin has launched a new scholarship program to provide opportunities to students who want to build their talents and change the world!
Beginning in 2019, we are awarding 200 scholarships of $10,000 per student – renewable each year. The program will continue to add up to 200 new recipients each year, and will be open to individuals studying engineering or computer science that demonstrate financial need and come from underrepresented or underserved communities.
The scholarship program doesn't end with a check. Mentoring opportunities will be a key component of the program, and recipients will also be eligible for Lockheed Martin internship opportunities following their freshman year in college.
Scholarship applications for the 2019-2020 school year has ended on March 12, 2019. Applications for the 2020-2021 school year will open in January 2020.
Details:
https://www.lockheedmartin.com/en-us/who-we-are/communities/stem-education/lm-scholarship-program.html