Team
Carl E. "Gene" Garrett, Jr.
Captain, U.S. Navy (Retired)
Board President
During 32 years in U. S. Navy, Captain Garrett served as Executive Officer of USS SAN JACINTO (CG 56); Commanding Officer USS STOUT (DDG 55); Assistant Chief Of Staff for Combat Systems and C4I, Naval Surface Force, U.S. Atlantic Fleet; and was Combat Systems Officer in USS SCOTT (DDG 995) and USS TICONDEROGA (CG 47).
He earned his Bachelor of Science in Mathematics and Physics, Texas Tech University, 1971, and Master of Science in Systems Technology, Naval Postgraduate School, 1980.
He was Professor of Naval Science, University of Texas at Austin.
Awards include Under Secretary of the Navy's Revolution in Business Affairs Beacon Award, Vice President Al Gore's Hammer Award for making significant contributions to support the President's National Performance Review, two Legion of Merits, four Meritorious Service Medals, the Navy and Marine Corps Commendation Medal and the American Spirit Award.
---
Wayne Harrell
Agent, Farmers Insurance
Harrell holds a BBA in Accounting from Baylor University. He has served on the Fredericksburg ISD School Board, the Fredericksburg Higher Education Steering Committee, and the Fredericksburg Rotary, for which he was named Rotarian of the Year.
---
Dave Campbell
President, Heartland Enterprises
Campbell earned his BS in Economics from Lehigh University and an MBA from the University of Michigan. He has been President of Micro-Gen Equipment Corporation (a SCJ subsidiary) and has served in managerial positions with S.C. Johnson, International Minerals & Chemicals, and General Motors. He currently is serving as a board member on the Fredericksburg Independent School District Board and the Hill Country Memorial Hospital Board. He also has been Chairman of the Fredericksburg Chamber of Commerce and has served on the Hill Country University Steering Committee, on a workforce development consortium, and on the Crime Stoppers Board.
---
Dr. Marc Williamson
Retired Superintendent, Fredericksburg ISD
Earned BA in English and history, MA in Educational Administration from Southwest Texas State University, and Doctoral Degree in Educational Administration from Texas Tech University. Worked as administrator for Pine Tree ISD and Hereford ISD. Served on various boards, including Hill Country Education Steering Committee, State Academic Decathlon Executive Committee, Fredericksburg Rotary, Chamber of Commerce, Gillespie County Leadership, United Way, Junior Achievement, Regional Hospital, and American Heart Association.
---
William David (Dave) Davenport
Retired Executive
Retired executive from the computer industry where his career spanned over 30 years of domestic and international business management. At the time of his retirement in 2009, Dave served as Senior Vice-President of NEC Corporation where he ran their $500M North America computer business.
Dave began his career as a mathematician for IBM working with NASA on the space program during the early days of the Shuttle program development. He was CEO of several specialized technology companies located in Austin; Boulder; and Silicon Valley; and Vice-President of Worldwide Operations for Hitachi, Ltd in Odawara, Japan.
Presently Dave owns and manages a Real Estate Investment and Construction business that he operates in the North Texas area.
Dave is a graduate from Baylor University with a degree in Mathematics and has completed post-graduate studies in Mathematics and Computer-Science at Texas Tech University. Dave and his wife, Clare, reside in Fredericksburg.
---
Robert Hickerson
Colonel, USMC (retired)
Bob Hickerson is an independent consultant in nonprofit management recently retired from his role as Chief Operating Officer for Texas Tech's Division of Off-Campus Sitesn. Prior to that, he served as Executive Director of the Texas Commission on Volunteerism and Community Service and served as the Governor's Office of Volunteerism under Governor Bush. Prior to his work with the Texas Commission, he served as founding executive director of the Seaborne Conservation Corps at Texas A&M Galveston.
A veteran of 28 years service as a naval aviator in the U.S. Marine Corps, Colonel Hickerson has degrees from the University of California at Berkeley (B.S in Physiology), the University of Southern California (M.S. in Management) and the Naval War College (M.S. in Strategic Studies). He has over 5000 hours of flight time in various jet aircraft and helicopters, and was inducted into the Golden Eagles, an honorary society of naval aviators.
He is active in several community-based organizations, serving as executive director of the Hill Country University Center Foundation, director of the Fredericksburg Chamber of Commerce, and past president and journal editor of the international A-4 Skyhawk Association. He is active in Fredericksburg Morning Rotary and is member of Fredericksburg United Methodist Church. He remains active in statewide nonprofit affairs. He and his wife Judy reside in Fredericksburg, TX
Dr. Eric Wright
Superintendent, Fredericksburg ISD
Dr. Wright earned his Doctoral Degree in Educational Leadership and his Superintendent Certification from Stephen F. Austin State University. He served as Superintendent of Schools for Huntington ISD and Woodville ISD, along with other administrative positions at Huntington ISD, Lufkin ISD, Terrell ISD, Channelview ISD, West Hardin CCISD, Hardin ISD, and Marshall ISD.
He served as Chair or Member for many associations, including Region 7 ESC Superintendent's Advisory Committee, Texas Association of School Administrator's Study Group, Lufkin/Angelina County Chamber of Commerce, United Way for Huntington, UIL District 18 AAA, Angelina Alliance for Children, and was TASA Mentor for New Texas Superintendents.
---
Robert Deaver
Electronics Engineer, Real Time Systems
Earned his BS in Electrical Engineering at the University of Texas at San Antonio and MS in Computer Engineering at the University of Tennessee. He is a former student of the first two years of the FHS aerospace program where he participated in the construction and flight of the Redbird 1, and Redbird 2. In his career Deaver has worked for IBM, Dell, and is currently employed by Real Time Systems in Fredericksburg, Texas designing embedded systems that are used worldwide.
---
Ben Williams
U.S. Air Force
Ben Williams serves as an active duty officer in the US Air Force. He currently works as a foreign space systems analyst at the National Air and Space Intelligence Center at Wright-Patterson AFB, OH. Prior to that, he served as the Airborne Laser program's lead engineer of the battle management and tracking systems for the Missile Defense Agency at Kirtland AFB, NM. Williams holds a BS in Astronautical Engineering from the United States Air Force Academy. He is expecting to earn a MBA from Oklahoma State University in 2015
---
Zach Pooser
Business Owner
Zach Pooser served 12 years in the Naval Nuclear Field where he learned operation and maintenance of nuclear power plants and conducted training in nuclear propulsion and energy. He studied Electrical Engineering at the University of Texas and taught as Associate Professor of Automotive Technologies at Tidewater Community College in Virginia. After moving to the Texas Hill Country in 1993, he opened Chassis by Zach, an automotive repair shop in Fredericksburg.
His hobbies include flying (he is an instrument rated pilot), photography, videography, and computer technology. He is active in Rotary and helped establish the new Fredericksburg-Nimitz Rotary club. He has volunteered for SystemsGo, Wings Over the Hills, and many community initiatives. He is an active member of Zion Lutheran Church.
---
George Hahn
Retired, Oil & Aviation Industries
Hahn is a retired business owner from the aviation industry. His business, Albuquerque Balloon Center in Albuquerque, N.M. was the largest and busiest FAA certified repair station specializing in lighter than air aircraft in the world. Aerco built many specialized fabric products for NASA, DoE, DoD, and military prime contractors. In addition, George was a part owner and general manager of FireFly Balloons, a manufacturer of hot air balloons in Statesville, N.C. George started his career as an engineer designing hydraulic equipment and systems for a major oil company. George served as a Federal Aviation Administration Designated Pilot Examiner for more than 27 years. He served in many positions with the Albuquerque International Balloon Fiesta, including as Balloonmiester, the Board of Directors for 30 years, and President.
---
Mark Hallman
CHFI, CCE, EnCE, GCFE, GCFA
B.B.A., Management Information Systems
University of Texas
Mark is a Digital Forensics and Incident Response expert, who has helped Fortune 100 and NLJ firms across the United States analyze Electronically Stored Information (ESI) in litigation. Mark has been involved in investigations for law firms, corporations, and governmental agencies such as The Department of Justice, The Department of Labor and The Securities and Exchange Commission.
He was co-founder of EXOR's Oracle Applications consultancy, which was acquired by Sapient Corporation.
---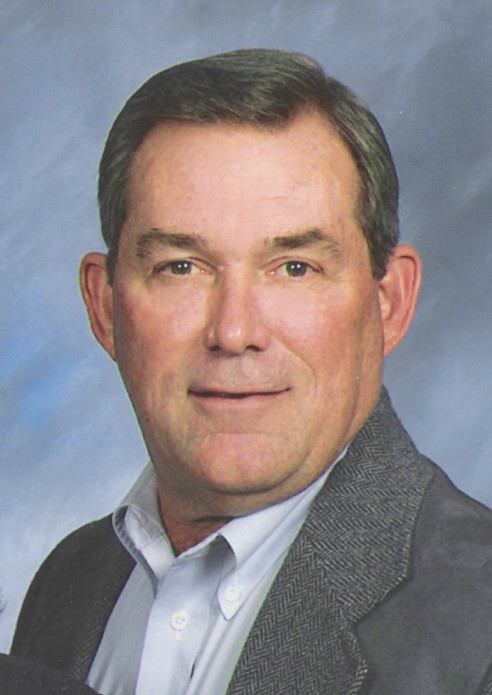 Doug Kimbrell
Retired Telecommunications Engineer
Doug Kimbrell earned a BS in Industrial Engineering with a minor in Electrical Engineering from the Georgia Institute of Technology while working at the Manned (Johnson) Spacecraft Center in Houston as a signal conditioning and timing engineering aide during the Gemini and Apollo program developments. After graduation, he went to work for Texas Instruments in Dallas developing "FLIR" infra-red fire control systems for USAF AC-130 Gunships deployed effectively during the Viet Nam era.
He joined Collins Radio Company in 1973 and held various positions in his early career including Manufacturing Liaison Engineer and Customer Service Manager. Getting in on the ground floor of high-density fiber optics transmission technology, he took positions as Program Manager for several large R&D programs, and moved into Customer Engineering Program Management overseeing substantial nationwide customer contracts. He retired after 28 years at Collins/Rockwell/Alcatel as Director, Technical Marketing.
In 2005, Doug and Susan moved to Fredericksburg where they have family ties. He has been an active RSO for SystemsGo since 2009, and is the current President of the Fredericksburg Wingdingers Aero-Modelers RC club.
---
Staff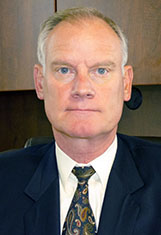 Executive Director
Scott Netherland, Colonel, US Army (Retired)
Scott is a retired Army Colonel, a former Lead Associate for Booz Allen Hamilton, and former Project Manager for Laughlin Homes & Restoration. He earned his BS in Aerospace Engineering at the United States Military Academy at West Point (1982), MS in Aerospace Engineering/Orbital Mechanics at the University of Texas (1990), and MS in Strategic Studies at the US Army War College (2004). His Army career of over 27 years included duties as an Army Aviator (UH-60 Blackhawk) and Space Operations Officer (FA40).  His assignments included service as a Flight Operations Officer and Company Commander in the 101st Airborne Division at Fort Campbell, KY; Space Operations Officer and Operations Center Chief at the US Army Space Command, Colorado Springs, CO; Brigade Adjutant, Company Commander and Battalion Operations Officer in the12th Aviation Brigade in Germany; Special Technical Operations Officer at US Space Command and Battalion Commander of the 1st Space Battalion at Peterson Air Force Base, CO; Chief of Staff and Director of the Space Control Division at the National Security Space Office at the Pentagon, Washington, DC; and Chief of the Army Space Element at U.S. Army North at Fort Sam Houston, TX. He is a Life Member of the Association of the United States Army and member of the Army Space Professionals Association. He is a former Deacon and Elder at Hill Country Church in Fredericksburg. He and his wife Jacque reside in Fredericksburg, Texas.
---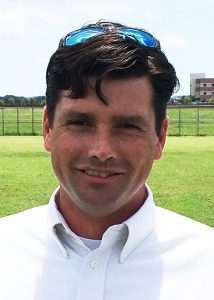 Education Manager
Andrew Matthes
Andrew Matthes is Education Manager for SystemsGo. He is an engineering graduate of the U.S. Merchant Marine Academy. After sailing as an operational engineer, Andrew began teaching to create an impact on youth, exposing them to applications of STEM before choosing their field of study in higher education. He has taught SystemsGo and physics at Fredericksburg High School since 2003, provided teacher training since 2008, and worked in launch support at the Rockets launches and at White Sands Missile Range launches.
---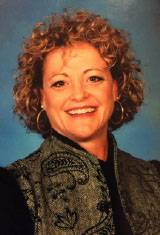 Program Director
Rebekah Hyatt
Rebekah has 15 years teaching experience in Midlothian ISD, Maypearl ISD, and Dallas ISD. She was named Teacher of the Year for Maypearl ISD in 2013 and Teacher of the Year for Maypearl Middle school and high school in 2004, 2006, 2007, 2010 and Maypearl Chamber of Commerce 2009. Rebekah implemented the SystemsGo program at Maypearl High School in 2008 beginning with the Tsiolkovsky level class and expanding to include both the Oberth and Concepts of Engineering and Technology classes. She has volunteered as a Range Safety Officer for the Willow City launches and in 2011 was named SystemsGo Teacher of the Year. Rebekah conducted the Junior Rocketeers summer camp for 4th-6th graders at Maypearl for 6 years. She has conducted SystemsGo Tsiokovsky training and science curriculum training on behalf of Region 10. She has served as Science Adjunct Faculty at Navarro College. At Maypearl ISD, Rebekah served on the Site Based Decision Committee and as Science Department Chair. During her time at Midlothian ISD she served on the Technology Action Team. Rebekah earned a BS in Kinesiology from Texas Woman's University and a Masters in Education from Texas A&M Commerce.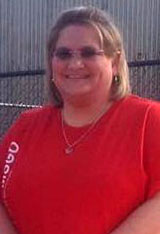 Executive Assistant
Christy Glass
Christy Glass is a graduate of Drippings Springs High School and attended St. Edwards University in Austin on a volleyball scholarship. She has worked in Human Resources for a telecommunications company, served as Executive Assistant for the Hays County emergency services district, helped a sales force with statistical analysis and attrition, and was bookkeeper for a winery. Glass has been with SystemsGo since 2010 as Office Manager and Executive Assistant. She has one child, Chance, and her main hobby is painting.
---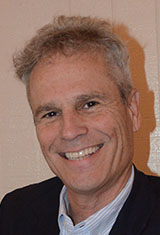 Communications Director
Phil Houseal
Phil Houseal worked in education for 30 years in districts in Iowa, Texas, and Peru, as a science and gifted/talented teacher, Director of Community Education, and Public Information Officer. He was Creative Director at an ad agency, and has run his own PR firm Full House Productions, since 1984. He has served as President and Legislative chair of the Texas Community Education Association, Marketing Chair for the National Community Education Association, is Founder of the Texas Community Education Association, and serves on many nonprofit boards in Central Texas, including the Fredericksburg Community Orchestra and the Osher Lifelong Learning Institute Advisory for Texas Tech University/Hill Country. Houseal is a regular columnist for several newspapers and magazines, and was national editor of the NCEA Journal. He is a graduate of the University of Iowa. Two of his children have gone through the SystemsGo program.
Advisory Board Members:
Lee Meyer
 Vice President – Marketing, Aerojet
Joan Baker
 Technical Assistant to the Shuttle Program Manager, NASA – JSC
David Ladrach 
Air Force/NASA Shuttle Manager, Retired [Aerospace Consultant]
Terry Abel
 Aeronautics Operations, Lockheed Martin
Jeff Cardenas
Steve Witkowski
 Sr. Market Manager –Space & Defense Group, Moog, Inc.
Hu Davis
 President, StarcraftBoosters