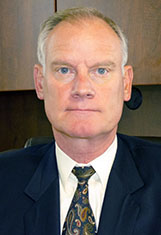 Executive Director
Scott Netherland, Colonel, US Army (Retired)
snetherland@systemsgo.org
Scott is a retired Army Colonel, a former Lead Associate for Booz Allen Hamilton, and former Project Manager for Laughlin Homes & Restoration. He earned his BS in Aerospace Engineering at the United States Military Academy at West Point (1982), MS in Aerospace Engineering/Orbital Mechanics at the University of Texas (1990), and MS in Strategic Studies at the US Army War College (2004). His Army career of over 27 years included duties as an Army Aviator (UH-60 Blackhawk) and Space Operations Officer (FA40).  His assignments included service as a Flight Operations Officer and Company Commander in the 101st Airborne Division at Fort Campbell, KY; Space Operations Officer and Operations Center Chief at the US Army Space Command, Colorado Springs, CO; Brigade Adjutant, Company Commander and Battalion Operations Officer in the12th Aviation Brigade in Germany; Special Technical Operations Officer at US Space Command and Battalion Commander of the 1st Space Battalion at Peterson Air Force Base, CO; Chief of Staff and Director of the Space Control Division at the National Security Space Office at the Pentagon, Washington, DC; and Chief of the Army Space Element at U.S. Army North at Fort Sam Houston, TX. He is a Life Member of the Association of the United States Army and member of the Army Space Professionals Association. He is a former Deacon and Elder at Hill Country Church in Fredericksburg. He and his wife Jacque reside in Fredericksburg, Texas.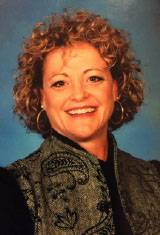 Program Director
Rebekah Hyatt
rhyatt@systemsgo.org
Rebekah has 15 years teaching experience in Midlothian ISD, Maypearl ISD, and Dallas ISD. She was named Teacher of the Year for Maypearl ISD in 2013 and Teacher of the Year for Maypearl Middle school and high school in 2004, 2006, 2007, 2010 and Maypearl Chamber of Commerce 2009. Rebekah implemented the SystemsGo program at Maypearl High School in 2008 beginning with the Tsiolkovsky level class and expanding to include both the Oberth and Concepts of Engineering and Technology classes. She has volunteered as a Range Safety Officer for the Willow City launches and in 2011 was named SystemsGo Teacher of the Year. Rebekah conducted the Junior Rocketeers summer camp for 4th-6th graders at Maypearl for 6 years. She has conducted SystemsGo Tsiokovsky training and science curriculum training on behalf of Region 10. She has served as Science Adjunct Faculty at Navarro College. At Maypearl ISD, Rebekah served on the Site Based Decision Committee and as Science Department Chair. During her time at Midlothian ISD she served on the Technology Action Team. Rebekah earned a BS in Kinesiology from Texas Woman's University and a Masters in Education from Texas A&M Commerce.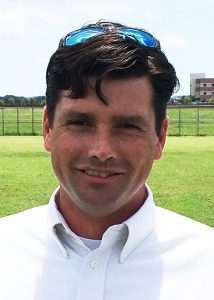 Education Manager
Andrew Matthes
amatthes@systemsgo.org
Andrew Matthes is Education Manager for SystemsGo. He is an engineering graduate of the U.S. Merchant Marine Academy. After sailing as an operational engineer, Andrew began teaching to create an impact on youth, exposing them to applications of STEM before choosing their field of study in higher education. He has taught SystemsGo and physics at Fredericksburg High School since 2003, provided teacher training since 2008, and worked in launch support at the Rockets launches and at White Sands Missile Range launches.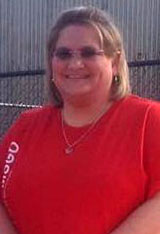 Executive Assistant
Christy Glass
cglass@systemsgo.org
Christy Glass is a graduate of Drippings Springs High School and attended St. Edwards University in Austin on a volleyball scholarship. She has worked in Human Resources for a telecommunications company, served as Executive Assistant for the Hays County emergency services district, helped a sales force with statistical analysis and attrition, and was bookkeeper for a winery. Glass has been with SystemsGo since 2010 as Office Manager and Executive Assistant. She has one child, Chance, and her main hobby is painting.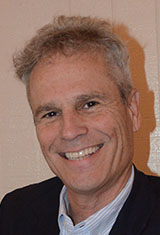 Communications Director
Phil Houseal
phouseal@systemsgo.org
Phil Houseal worked in education for 30 years in districts in Iowa, Texas, and Peru, as a science and gifted/talented teacher, Director of Community Education, and Public Information Officer. He was Creative Director at an ad agency, and has run his own PR firm Full House Productions, since 1984. He has served as President and Legislative chair of the Texas Community Education Association, Marketing Chair for the National Community Education Association, is Founder of the Texas Community Education Association, and serves on many nonprofit boards in Central Texas, including the Fredericksburg Community Orchestra and the Osher Lifelong Learning Institute Advisory for Texas Tech University/Hill Country. Houseal is a regular columnist for several newspapers and magazines, and was national editor of the NCEA Journal. He is a graduate of the University of Iowa. Two of his children have gone through the SystemsGo program.
Lee Meyer
 Vice President – Marketing, Aerojet
Joan Baker
 Technical Assistant to the Shuttle Program Manager, NASA – JSC
David Ladrach 
Air Force/NASA Shuttle Manager, Retired [Aerospace Consultant]
Terry Abel
 Aeronautics Operations, Lockheed Martin
Jeff Cardenas
Steve Witkowski
 Sr. Market Manager –Space & Defense Group, Moog, Inc.